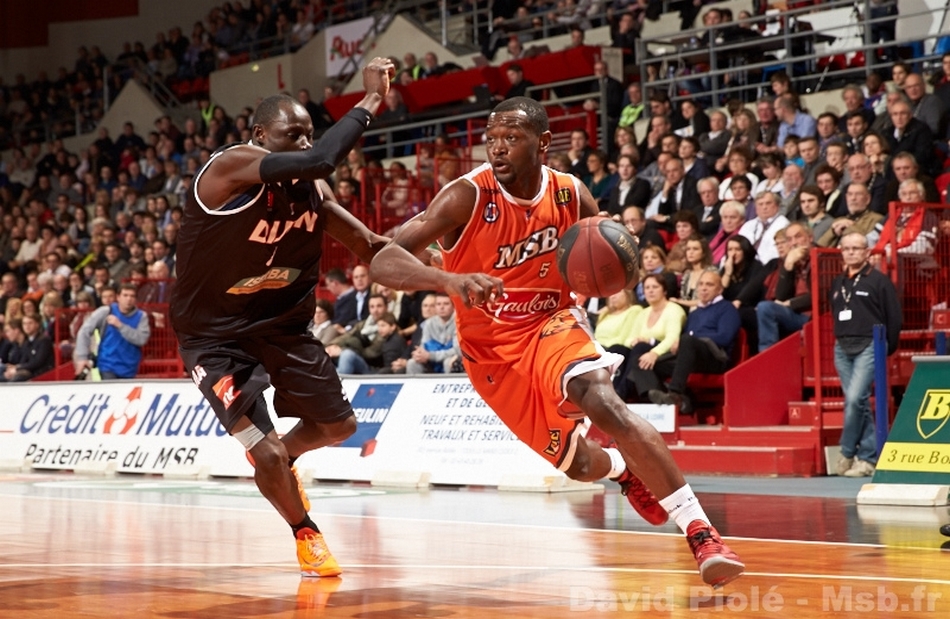 Le Mans Sarthe Basket, more commonly called "MSB" is a French basketball club based in the city of Le Mans. The club plays in Pro A, or the highest level of the French league.

In 1928, a French industrialist, Leopold Gouloumès, arrives in the city of Le Mans and to found his food company: the Modern Society counters. Like many manufacturers did at the time, the company decided, especially with the help of Bernard Gasnal, founding his sports club. The SCM Le Mans is distinguished by its good performance and longevity in the elite both for it's men's and female team.

September 6, 1993, to give new life to the club, the Sporting Club Modern changed its name to Le Mans Sarthe Basket (M.S.B.). The Championship is also changed names (National 1A Pro A). The breakthrough came with the establishment of the new hall of Antares (inaugurated September 25, 1995), who signed the renewal of Le Mans, based on a high quality training.

During the 1996-1997 season, Le Mans hires a new coach Alain Weisz, with a mission to write a new page of history with the city of Sarthe. He then succeeded by his assistant: Vincent Collet. Bold, Vincent Collet committed the smallest player in the history of the French championship, Shawnta Rogers (1.61 m), which, along with another American, Chris King, will lift the club to an unexpected 3rd place. Le Mans is propelled up the rankings, regularly ending the first 3 places of the regular season. The star of the moment is Nicolas Batum.

In 2008 John David Jackson replaces Vincent Collet to the coach station and continues the ascent of the club with great players like Joao Paulo Batista, Charles Kahudi, Alain Koffi, Henri Kahudi, Kevin Mendy ...

In 2014, Le Mans Sarthe Basket announced the commitment of the coach Erman Kunter (57) until the end of the 2016-2017 season.

Find the complete history of the club by clicking here!

Reserve your tickets to the Tourist Office, 16 rue de l'Etoile 15 days before the match.

Find soon the game schedule on jesorsaumans.com!